Houdini offers pinpoint weekend football fixtures predictions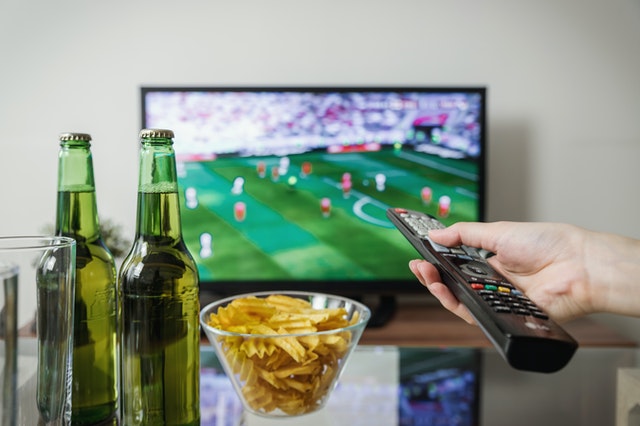 Victory is the most deceptive thing in the gambling world. One day you win, the other day you lose. Those victories, no matter how big they may seem at the moment, are short-lived. In the end, it all comes down to whether or not you can make those winning picks keep coming week in, week out.
When the winning streak arrives, the bettor feels like the king of the world. However, when the losing run comes up, yesterday's winner turns into a hopeless individual who keeps gifting their money to the bookies. That's how the bookmakers make insane profits.
Houdini Football Predictions is hell-bent on helping people make the most out of their winning streaks and mitigate the damage when the dry days arrive. So, join us and get the chance to receive the most accurate prediction for a football weekend.
Houdini offers wide range of predictions every football weekend
Every weekend is a football festival for the game lovers and supporters, but to the bettors and tipsters, those two days mean a lot more. We have created this website with one single purpose - building a thriving work environment that will connect our community and help it benefit from each other's knowledge, experience, and desire to beat the bookies.
We cover a broad range of football competitions around the planet that does not only include Europe's top-five leagues but a number of high-profile domestic championships around the globe. Therefore, you can expect to receive a lot of predictions and football tips every weekend should you decide to join our society. An inspirational site like Houdini Football Predictions includes an array of weekend predictions for football fixtures from all around the globe.
Although for now, we prefer to keep it simple and present just a standard offer that includes the old-school 1x2 betting system, we at Houdini Football Predictions are working on providing you with a lot of new tools in the future. But we need all of your support to help us pave the way for a steady income stream and defeat the bookies in the long run.
We know that using a portfolio of strategies from hundreds of football leagues is not the easiest thing for most people to comprehend. That's why we are looking to keep our weekend football prediction as transparent and understandable as we can. Let's not forget - simplicity is the ultimate sophistication. So, stick with us
Bookmakers constantly make predicting football weekend impossible
As you may have noticed, the bookmakers keep adding domestic championships people are less familiar with and introducing new wagering options. Whether it's pre-match or in-play betting, the bookmakers' offers continue to grow.
It's a technique that the bookies use to mess with your head. The wider the offer, the bigger the chance the people will make a wrong pick. So, by expanding their offer, the bookmakers increase their margins for profit. Every weekend you encounter dozens of leagues and hundreds of football matches you can choose from, which is created to trigger confusion and make you second-guess your football tips.
Whether it's Saturday football tips or any other day of the week, bettors will always encounter the same dilemma - how to pick the best prediction for a football weekend from such a broad range of matches? Houdini Football Prediction is here to narrow down the choice for you and help you find only the high-value bets.
While new wagering options may trick you into believing the bookies have finally started working in your favor, it actually serves to decrease your chances of winning. But, Houdini Football Predictions has the ability and much-necessary expertise to make your weekend predictions for football fixtures more accurate than ever.
Indeed, by providing you with the best football tips every Saturday and Sunday, we are going to make every football weekend more enjoyable and profitable than you can imagine.

Beat bookies by following weekend football fixtures predictions Houdini gives you

How many times have you struggled with yourself, trying to eliminate poor decisions and find the winning picks in this ocean of games? We at Houdini Football Prediction are here to help you narrow down your choices and improve your strike accuracy. So, let us help you turn the bookies' tactics into your leverage.
Staking the underdog or overvaluing the odds-on favorite is a common mistake among short-sighted people who prefer to place their bets on the most popular football leagues. People have a tendency to create comfort zones and stay within its borders. So, no matter how destructive betting on their favorite teams proved to be time and time again, people tend to replicate those mistakes, neglecting the consequences.
Remember, finding value bets is the most important thing that ultimately makes all the difference between winning and losing money in the long run. Do not delude yourself - without a betting strategy and the ability to spot the value, you are going to suck your resources dry sooner or later. We at Houdini Football Prediction are here to at least help you preserve your chances of winning.