The key elements of the best site for football betting tips
What can the best site for football betting tips provide punters, and why is it worth following? Football betting tips can be used as the basis for a good betting strategy as they can offer a solid platform for wagering.

There's a lot to be gained from quality football betting tips because their insights can steer you towards good soccer odds. But the bigger question is what differentiates the best football betting tips site from the rest?
Things To Look For when selecting a betting tips site
There are many football betting tips sites that anyone can get online and look at, but do they all do the same thing? Do they all deliver the same quality? No, not by any stretch of the imagination.

The sheer number of sites available can confuse things a little, but here are some key things to consider when looking for the best site for football betting tips:
Analysis of many leagues and competitions
Only a select handful of high-quality picks are published daily
Football tips published are free
Not just sure win football predictions, but tips that target wins at big odds
Transparency where previous results are published
Considering some of those elements can help paint a clearer picture of what the best football betting tips sites can offer.
Trusting the stats
A big aspect of the work that Houdini Predictions does is not just focusing on one league for football betting tips. We cast a net much wider than that because it is important to follow where the statistics point.

Houdini Predictions look at hundreds of matches each day, from more than 200 competitions right around the world. That's to find the best selections, that are the ones that are going to push the limits of positive soccer odds.

The statistical analysis that we look for is not simply looking for sure win football predictions. We aren't going to suggest an obvious Man City home win in the top flight from the Premier League in England if they are 1/3 odds-on to win. That's not a real service to the punters, but some tip sites do that to just get their accuracy number up.

Some betting tips sites also just arbitrarily list a prediction for every single match that is happening on the day. That's flooding the options, throwing a blanket over everything and hoping that it will produce more positive hits than not. That's not the Houdini Predictions approach.

Houdini Predictions makes picks for a soccer bet that could produce a surprise win at better, bigger odds. So that's why we don't just focus on one competition like the Premier League, we look everywhere.

At the end of the day, we constantly improve our services to get better and better win rates, and it doesn't matter what league or competition the tips come from, it's the quality of them that counts.
Let's get real
Is every single football tip prediction going to win? Of course not, if it was that easy then the bookmakers would be out of business! It doesn't matter what football betting tip site you are on, a 100% return is not going to happen.

That's tied to the beauty of football. Sometimes it is just a completely unpredictable and wonderful game where underdogs have their moments in the spotlight.

The away win and the draw are sometimes overlooked football betting options. It's perceived that even good teams find it harder to win away from home. As for the draw, punters often see that as a last-resort bet that's generally ignored in the match outright.

But Houdini Predictions understand that they are part and parcel of results. So if things like statistics and dropping odds point towards one of those outcomes, then we are happy to trust our system.

Remember that out of more than 200 competitions around the world, only a maximum of six of the best betting tips are listed each day. The analysis points the way to which of them take centre stage. They are all free football bet tips too!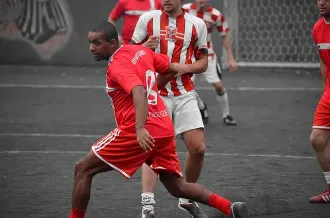 The live twist
Another angle that provides punters with so much is live betting tips. Matches are in flux constantly and the pre-match soccer odds may well take on a vastly different perspective at the half-time break.

Most other betting tips only focus on the pre-match football odds. Houdini Predictions have in-play betting tips that are finely tuned to what is happening as the game unfolds. Sometimes an adjustment is needed, an alternative football bet option needs to be played and that is what live football tips offer.
In Summary
Free football bet tips can be a wonderful tool to help punters cut through all the noise and sometimes confusion about betting odds. That's because they are the results of analysis, which is a big time-saver for the punter.

The important thing is to try betting tips out for yourself, read what tipsters have to say and make your own calls about what to do with them.