What makes the best football tips today?
Soccer odds are not static things, they fluctuate as market interest rises or wanes. That means that dropping odds are a feature of watching betting markets. Having the best football tips today available pushes things forward for a punter in terms of accessibility to playing wagers. Houdini Predictions go to great lengths to produce a daily batch of top-quality picks for football tips today.

How football tips come together
There are football tips and then there are football tips that actually have sound research behind them.
The world of football is full of statistics and therefore, being able to pull together as much information from trends and current statistics is something that helps to form a tip.
A football betting tip is not just all about the odds.
You don't back Manchester United to beat Barcelona on a whim in the UEFA Champions League just because your heart tells you that they will win, especially if they are 3/1 underdogs.
A lot of research can go into that one game, studying current form, past head to head fixtures and importantly, assessing any current news like player injuries.
Information is the key to a good football tip on any given day. So is watching the markets to extract the best soccer odds.
Sure you may get to the same outcome of backing Manchester United to win, but at least that pick will have been made based on sound, informational reasoning.
Namely, statistics and market research led you to that conclusion, not a "gut feeling".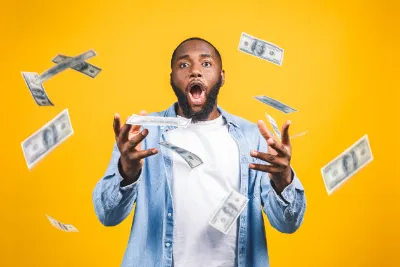 Sounds like a lot of work? No worries!
Nobody said that coming up with a football tip was easy. Studying league standings, form and more can be time-consuming.
Each of the football tips today that are presented on Houdini Predictions cuts all that work out of the equation for a bettor.
So there is an easy way to get the best betting tips and best soccer odds. Read the site, make your selections. That's it.
It is also important to watch markets for things like dropping odds, which indicates that a lot of support is suddenly showing for a particular selection.
Imagine backing a tip at Houdini Predictions and then seeing the odds on that selection tumble before kick off.
That would be huge validation of picking a strong tip because market support from other punters would have been clear.
A tremendous amount of time can be saved when all of the background work has been done for you.
Over 230 leagues across the world are studied daily and from that only six football tips today are presented.

What to do with football tips today
With the best football tips today in hand betting then becomes a breeze. Those tips are paired up with favourable soccer odds that also play a part in making them strong tips.
It's that stellar combination of a well-researched pick and strong odds that punters are ideally looking for.
What would be the cherry on top of that? Having access to all of that for free!
Whether you are pulling towards one of the six football tips today that are on the site, or ready to dive into an in-play tip, everything that is on Houdini Predictions comes with no charge.
All of the tips have been created through sound research and only the strongest of the day's tips get shown on the site.
That means that you don't have to pay anything out of pocket, which would dip into any potential profit earned from a tip.

What football tips today
Football tips are much-varied things. They range from the usual match and tournament outright selections to more in-depth picks from niche markets.
There are correct score tips, over 2.5 goals tips, both teams to score tips and so much more that can be explored for football betting.
Another great way to use the daily football tips available at Houdini predictions would be to consider them for an accumulator.
Six strong football betting tips are available each day, so pulling some of them together into a multi-bet is another option that could be taken. The choice is yours.