Using daily combo prediction tips
Combo bets have appeal to punters because they are a way of hedging some options by covering different outcomes within a single bet. While combo bets can get as intricate as you like, there is a simple and straightforward approach to them. Keeping things simple in football betting is often a sensible approach.

As the selections within a combo bet all rely on each other to build a successful wager, you want to get your hands on strong combo prediction selections to put into that bet. At Houdini Predictions, we analyse many markets for the strongest soccer odds in trying to help punters piece together the elements of a combobet.
Soccer betting tips go combo
Putting some combo prediction selections together under one umbrella is a way to try and pull together bigger cumulative odds in the case of an accumulator. As an example, you could drop onto the Houdini Predictions website, pick out three of the top free big odds sure bet tips for the day and put them together in an acca.

It's just one stake on an acca that is placed, regardless of how many selections are in the wager. The winnings from the first leg roll forward as the stake for the second leg. That all then goes forward to the next leg and so on. So it is a house of cards where all selections have to be strong.

That's where good free big odds sure tips come into play. To really target the cumulative odds in something like an accumulator, then it's well worth considering high-quality tips to boost soccer odds.
How to get Today Combo Tips
A visit to the homepage of Houdini Predictions and a login gives access to the best free football tips that have been calculated. That includes today combo tips. Through diligent, heavy research across a lot of different competitions, the focus of the tips is looking for those strong free big odds sure tips.

That is because options like the draw bet are not off the table. We go where our deep analysis of tips takes us. Our analysis techniques are continuously being improved and there is full transparency of the result of previous tips on the site. So there are free combo bet tips to explore.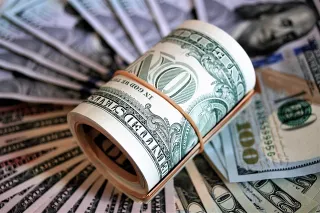 Combination bets and multis info
Even though most of the time the betting terms combination bets and multiples are interchangeable, there is a difference. A multi bet, like an accumulator, only takes one stake to play it. If there are three selections in the bet or even if it is a sixfold acca, it is just one stake.

Combination bets are those in which a separate stake goes on each of the selections in it. Think of a Yankee which is built from four different selections. That creates 11 separate bets, six doubles, four trebles and a fourfold acca. To place a bet there you would need a unit of stake for all eleven bets. So it could be a 1 unit stake x11 for an 11 stake total.
Some tips for combobets
One key part of football betting tips when it comes to considering a combo bet is just to treat a combo as you would a single bet. Research and analysis should go into a single bet, and it should do so for all of the selections that go into a combobet. Let's imagine that you are building a combo bet from four Premier League matches. All of those matches from the top flight in England have to be fully analysed and researched. That just strengthens the overall combobet at the end of the day. We do that for every single free tip that we make.

Naturally with more selections going into one bet, then it is going to take a little more time and research. That's where strong and combo prediction tips can really make a big difference. It can save a tremendous amount of time, while offering quality selections to consider.

For strong soccer odds for those combo football betting tips, take a look at the free selections at Houdini Predictions.