Exploring weekend football predictions draws for betting
When you are looking ahead to a weekend football prediction, how often does the appeal of a draw lure you in? Not considering the draw could mean missed opportunities when betting.
Here we take a look at the draw in UK football betting, as it is an option that many punters may not feel comfortable about betting on.
We uncover the stats about the draw, look at how often it comes up and whether or not it's really less likely to happen than a win for either team. In trying to line up strong options for the weekend football fixtures, we also look at how to use predictions to take on the bookmakers.
The odds of a draw happening
To try and explain the draw a little more, we took a sample of five matches from a round of Premier League action in the UK. The point was to look for an average quote for a draw in a top-level match.
Pulling the odds from five draw options for betting together then, we had this:
Match 1: 7/2
Match 2: 11/4
Match 3: 3/1
Match 4: 16/5
Match 5: 23/10

The shortest odds of 7/2 on the draw (Match 1) was because it was from a fixture that had a strong odds-on home favourite. The longest odds of 23/10 on a draw (Match 5) was from a game that had two evenly-matched teams.
Putting the math together out of that, it's around an average of 3/1 on a draw in football betting.
The implied probability of the football draw
It should be known that all odds are based on something called implied probability. That's basically what the bookmaker thinks about how likely a given outcome is expected to be. Just as an example, odds of Even Money (1/1) represents a 50% chance of an outcome happening.
There are three possible outcomes of a match, each of which should have a 33.3% chance of happening. But that's not the case of course, because there are bigger variables in terms of quality of the opposing teams, home advantage, injuries and so on.
So a bookmaker has to assess what they think the chances of something happening is, so we end up with implied probability.
Here are the odds from above along with their implied probability.
Match 1: 7/2 (22.2%)
Match 2: 11/4 (26.7%)
Match 3: 3/1 (25%)
Match 4: 16/5 (23.8)
Match 5: 23/10 (30.35)

Our odds converted to implied probability (rounded to the nearest whole number), gives us an average of a 25% probability of a draw happening in a Premier League match.
We can extrapolate that out to a full ten matches from a round of Premier League football, and that's an average of 2.5 games per 10 league fixtures that are expected to end in a draw. Of course, you can't draw half a game, (well, technically you could bet on a Half Time Draw for your weekend football prediction) so let's say on average 3 in 10 Premier League matches are drawn. That's how important sizing up the draw for football betting is.

Landing the draw
Again the average quote on a draw for betting is 3/1. So it's a valuable pick when it lands. It's not something to fear. It's simply an aspect of football betting to understand. A 25% chance on average from three selections, is quite high. It's not so far from that 33.3% where you could ignore it.
But those 3/1 odds. Would you consider that quote on an underdog team to win a match? In a way, the draw is often a more appealing pick than expecting an underdog to win away from home. It's more likely that a lesser-quality team would dig in and play out for a draw rather than go on and risk claiming a victory.
So the draw certainly has its merits in predictions for UK betting tips. Some teams tactically like to "park the bus" and continuously play low-scoring matches. Those are the kind of teams that are likely to record more drawn matches in a season.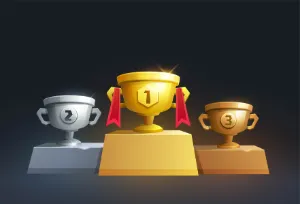 Look at tips for weekend football predictions draws
We're not saying the draw is easy to pick out. But that's actually when having a good, reliable source of football tips comes into play. Just like the ones that are provided for betting on weekend football fixtures at Houdini Predictions.
The UK betting tips on the website have all been thoroughly researched, and all the number crunching has come up with the best of the best. The high quality picks at Houdini are released in small batches. Up to six per day.
That ensures quality is kept tight and winning ratios strong because it's not just tip after tip thrown out there for the sake of it. We don't skip over the draw as a football betting tip if we think that's the strongest.
It doesn't matter if it's only one match from England and the rest from continental Europe that is given. Houdini Predictions follow the numbers to give the best tips only, wherever the match is from out of more than 200 competitions that we look at.

Look for more from our Tipster
There is a Tipsters competition in play all the time at Houdini Predictions and this is where you can see what other registered players think of an outcome. So it would be possible to search through the Tipsters who are on a hot streak of form and follow them, especially if you are looking for the draw.
Let the fabulous tools at Houdini Predictions help you spot the right moments when the weekend football prediction is right for a draw. Don't forget that ALL tips on the website are free. That's free daily tips, free live in-play tips and all of the free tips from our registered Tipsters (of which it is free to become one)! We have the draw covered.