Dropping Odds Strategy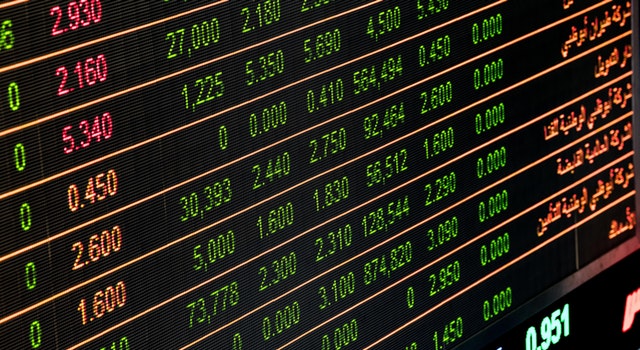 Punters all around the world often use different types of strategies looking to outfox the bookmakers and maximize their profits, or at least create some sort of long-term incomes. Making side money from betting is not impossible, but it requires a well-developed strategy and a lot of patience. Today, we are going to talk about a so-called dropping odds strategy.
Strategies such as Martingale, Reverse Martingale, Parlay, Fibonacci, and Labouchère are probably the most common systems in the world of betting. However, while the first two abovementioned strategies proved fatal for many who tried them, the latter three require time and patience, and often a sizeable bankroll.
Among the many strategies, punters have developed as part of their efforts to outsmart bookies and create an income stream outside of their regular day jobs, a dropping odds strategy is probably the least used, even though it can guarantee you a hefty return once you get to understand how it works.
What is Dropping Odds Strategy and how it works?
Odds on the upcoming sports events are usually determined and posted days or weeks before the kick-off, which often forces the bookmakers to do corrections afterward. Whether it's football/soccer, basketball, tennis, etc., there are various factors that influence the odds from the day there were set to the actual kick-off.
Players get injured, coaches opt to rest their key players ahead of their UEFA Champions League matches, weather conditions change - all that force the bookmakers to adjust the odds in order to balance their own commissions, which sometimes gives punters a slight margin and a chance to make some profit.
Betting on dropping odds basically means that you find a bookmaker that has yet to balance the odds in accordance with the market movements. In fact, in case you stumble upon a bookmaker that offers 2.1 for the home side to win when the majority of the market rate the hosts as 1.65 favorites, that's where you want to place your bet.
Applying a dropping odds strategy requires you to analyze different markets, keep an eye on the latest market movements, and wait for one bookmaker to make an 'error.' And while it's not likely that you can exploit this strategy on a daily basis, the opportunity will present itself at some point, and that's when you need to seize it.
The odds give you an insight into the likelihood of a side winning a particular contest. When the odds go down, it usually means one team has more chance of winning a particular play in light of current events. Although 'low odds' often suggest there's a better probability of winning the bet, it also means a lower payout.
How to make a profit using this strategy?
Always keep your tabs on the market and monitor the movements, so your data remains up to date. A dropping odds strategy may put you in advantage position over a bookmaker that failed to keep up with the market at a certain point.
The fact that the one bookmaker failed to level their odds on a certain wager on time gives you the opportunity to make a profit regardless of the outcome of a particular contest. It is not an arbitrage betting, but it is as close as you can get.
Let's see an example with 3-way bets:
The majority of the market put Barcelona at 1.7 to beat Real Madrid on home turf, while one bookmaker offers you 2.1. Common sense suggests you should place your bet on high odds to increase your profit. But, what is a true benefit here?
Let's say that Barcelona pick up an early lead – it enables you to make a profit and protect your initial stake by placing live bets on the other two possible outcomes (draw – Real Madrid win) with other bookies that actually saw Barcelona as bigger pre-match favorites.
Barcelona's halftime lead would see the odds on the home side run out winners drop significantly, which automatically means the other two outcomes would offer you a chance to make a sizeable profit depending on your initial stake.
Soccer odds predictions we have to offer you at Houdinipredictions.com can make your search easier and give you a deep insight into how you can find the best wagers and maximize your profit by using this strategy.
Makes sense, right?